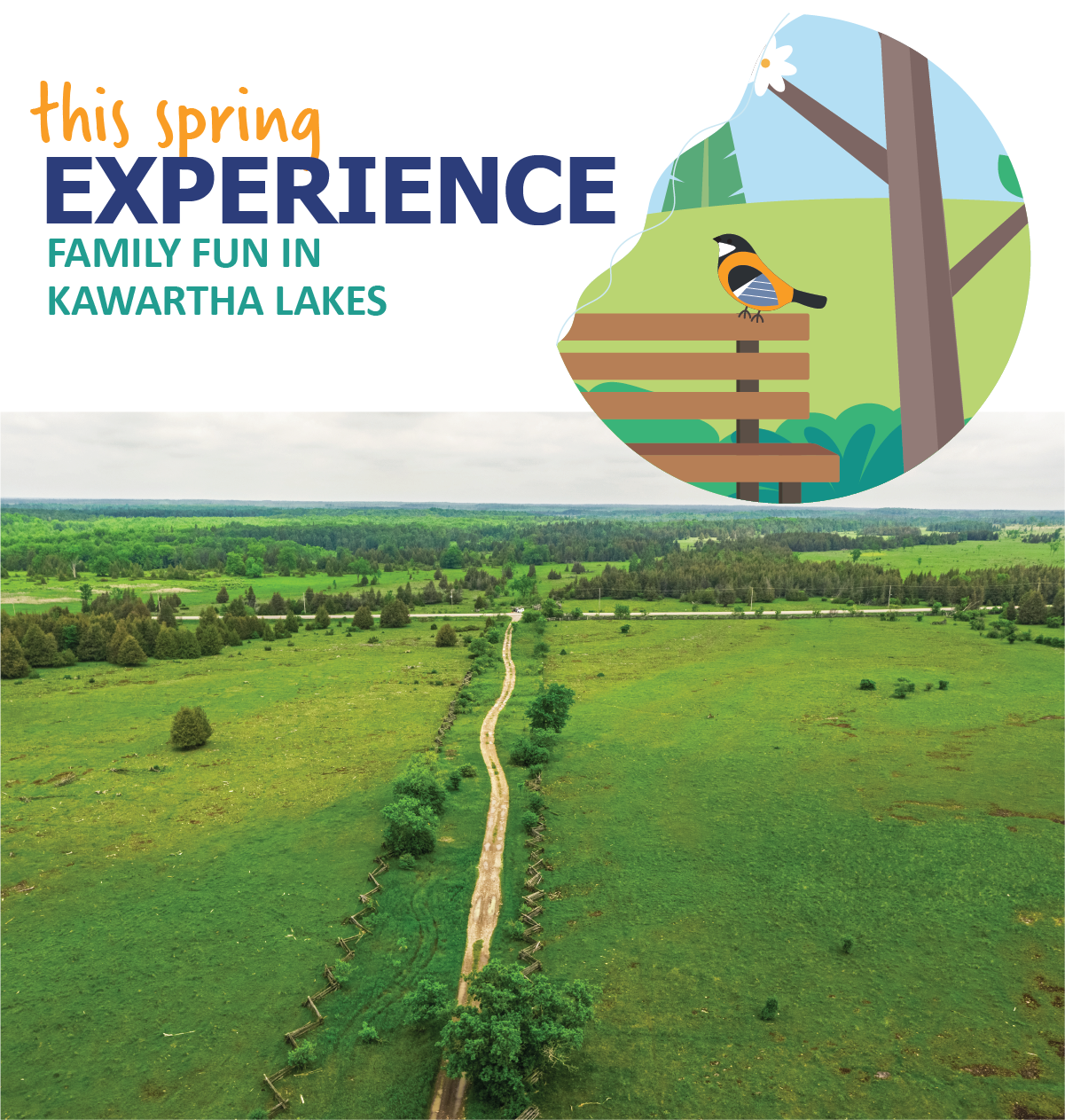 Pack up the snowsuits and throw on the spring jackets! It's time to get outside and enjoy the many unique experiences Kawartha Lakes has to offer. From family nature walks to peaceful birding - we have it all!
Kawartha Lakes offers picturesque and exciting trail riding. Whether you are looking for a leisurely ride along scenic trails or hoping to get out on a challenging mud ride, we have it all right here.
Get excited about the beautiful downtowns Kawartha Lakes has to offer and savour your community, through the construction.
With the onset of Spring, Kawartha Lakes welcomes in a beautiful, blossoming landscape that is best discovered on two wheels. Take the road or stick to the trails - the view will not disappoint.
Beautiful grounds and scenery surround Kawartha Lakes' fairways. Whether you are an avid golfer or a beginner, the local courses cater to all playing abilities.
The scenic roads and waterways in Kawartha Lakes connect you to our charming towns and villages. Discover what makes each of them unique on our many driving tours.
With seasonal farmers' markets, farm gate stands, retail stores and restaurants serving local food, Kawartha Lakes serves up memorable local food experiences for all.
Kawartha Lakes is all about getting outside and revelling in your awe-inspiring surroundings, and what better way to enjoy the peaceful serenity of nature than with a morning of fishing.
Long, sunny days provide the perfect backdrop to get outdoors and breathe in the sweet smells of budding trees, flowers and plants. Chirping birds and very long days make late spring a special time of year to visit Kawartha Lakes.
Grab a latte to-go on a crisp spring morning or cool off with a beer from one of our unique local craft breweries. Whatever you prefer, you will find it in Kawartha Lakes.
Take a trip to a local brewery or enjoy a craft beer tasting at home with the many seasonal creations offered this spring
Mix up something different this season with a refreshing Kawartha Dairy milkshake
Nothing compliments a trail walk or a stroll along one of our many beautiful main streets like a freshly brewed cup of coffee