As any angler will tell you, Kawartha Lakes is known for great fishing.
Whether you are a career angler or simply looking to plan an exciting day of fishing with the family, you will find endless opportunities here in Kawartha Lakes.
From pan fish to sport fish; large and small mouth bass, pike, perch, rock bass, pickerel and muskie, Kawartha Lakes offers some of the best year round freshwater fishing in the world.
---
Watch Full Episodes of FishTV in Kawartha Lakes:
Watch as Leo and Ron fish their way through the beautiful lakes we have to offer.
"The outstanding Kawartha Lakes area has every thing a family could ask for on a vacation."
---
Resources for New or Young Anglers
TackleShare
There are many resources and tools available to help new or young anglers.
The TackleShare Program allows anglers to go fishing at no cost. Participating anglers simply sign out a rod and reel, as well as an assortment of tackle in the same way that they would borrow library material.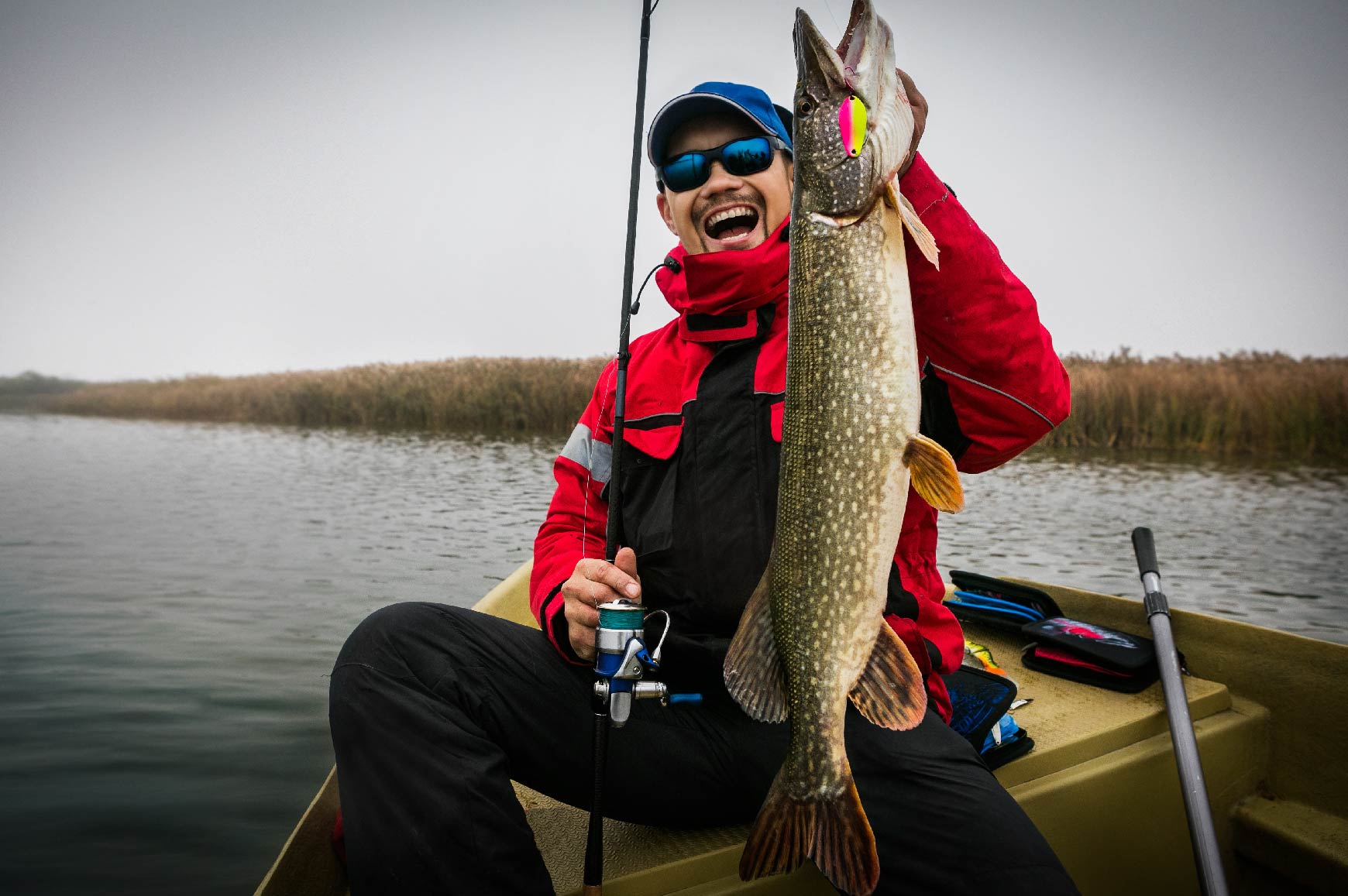 Local Fishing Guides
Our fishing guides and outfitters are experts and can help arrange all the necessary permits, provide boats or canoes, improve your fishing skills and help you land the prize catch!
Over a dozen guides and outfitters are ready to give you the catch of a lifetime. These knowledgeable and friendly local anglers will ensure you have a safe and enjoyable day on the water.
The Kawarthas Northumberland Fishing Guide
Fishing in Kawartha Lakes is a unique experience. Fish for one species in the morning, have lunch and fish for another species after a short drive or boat ride. We are a true angler's paradise.
Download the Kawarthas Northumberland Fish Guide
Remember: By law, there are set limits and restrictions on the fish you can legally catch and keep in Ontario. Be sure to check before you head out! Scroll down to view the Zoning Maps and guides.
Opportunities for the thrill of the hunt abound in Kawartha Lakes. Our varied countryside, ranging from rugged to pastoral, is home to a wide variety of game including deer, small game, and waterfowl.
Hunting in Ontario is carefully regulated with care taken for the environment, wildlife conservation and with safety as a top priority. Our hunting outfitters in Kawartha Lakes are a great resource to help you plan your hunting experience and answer your questions.